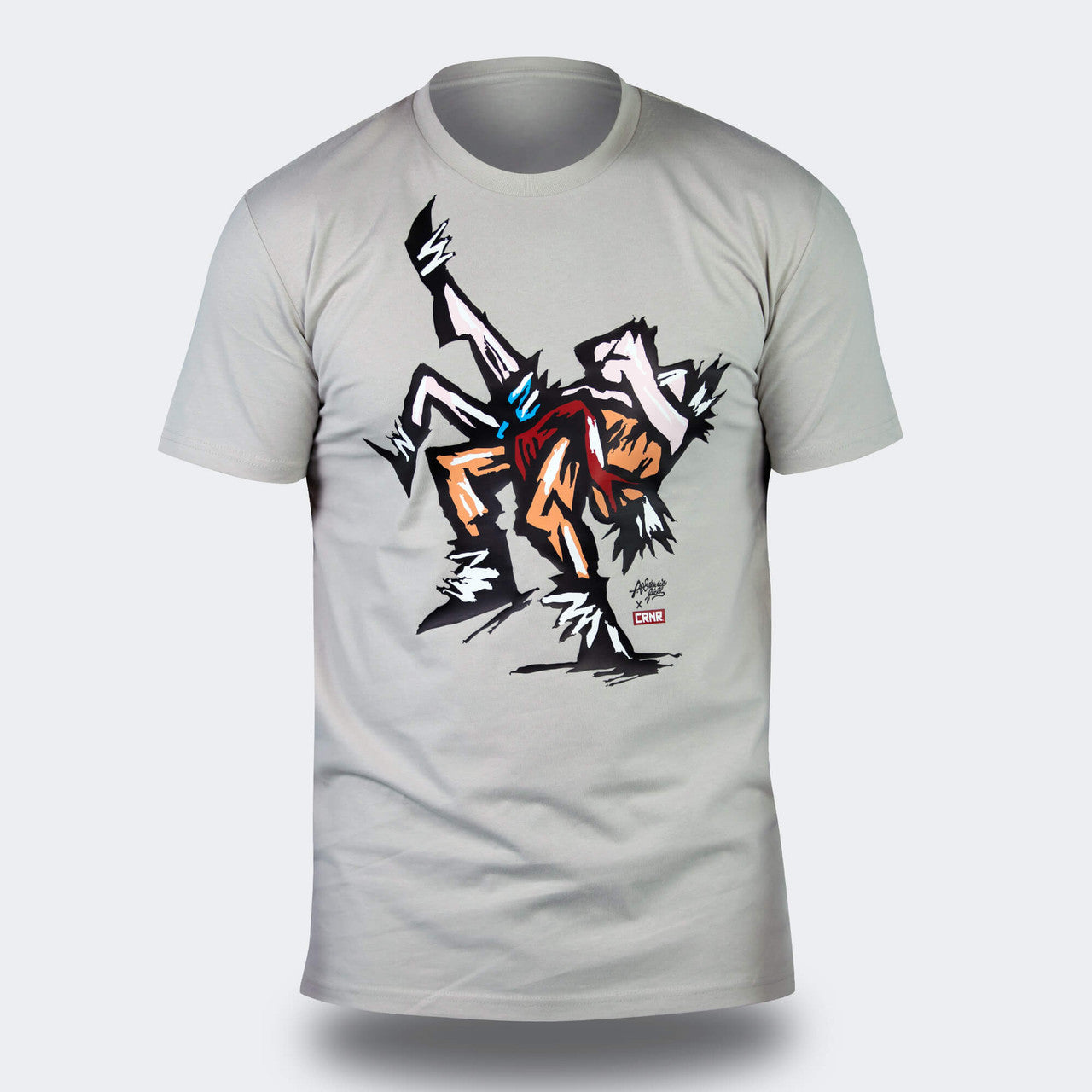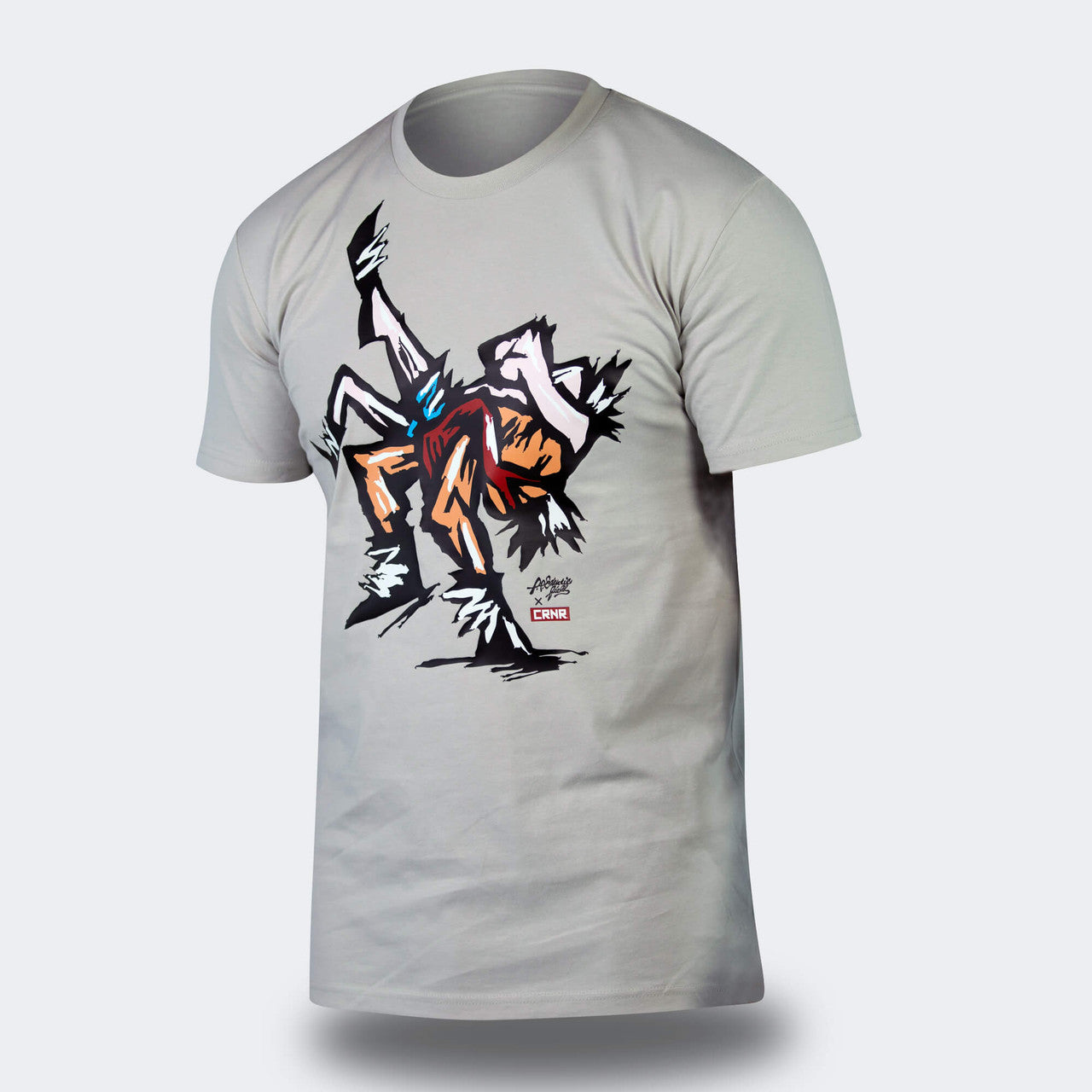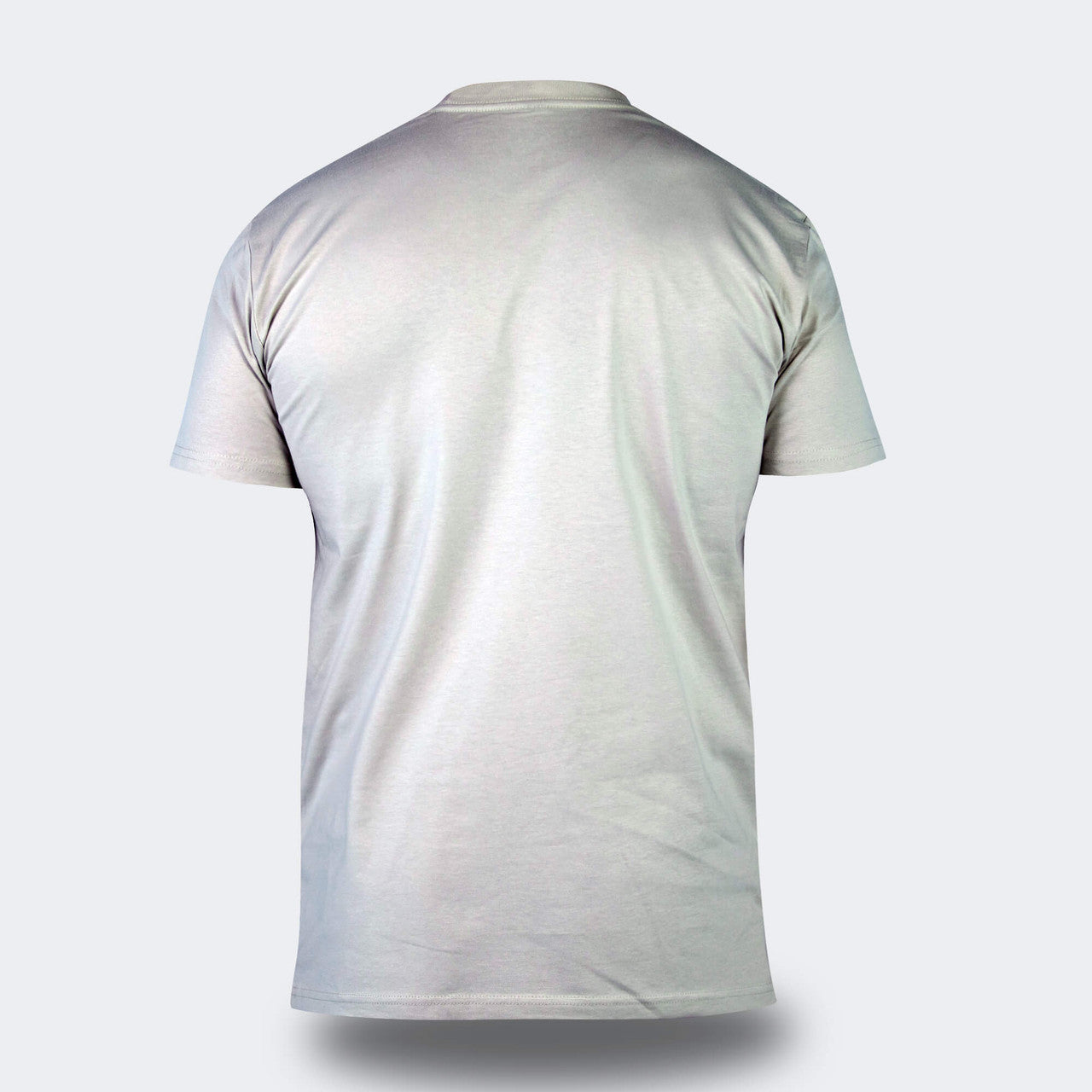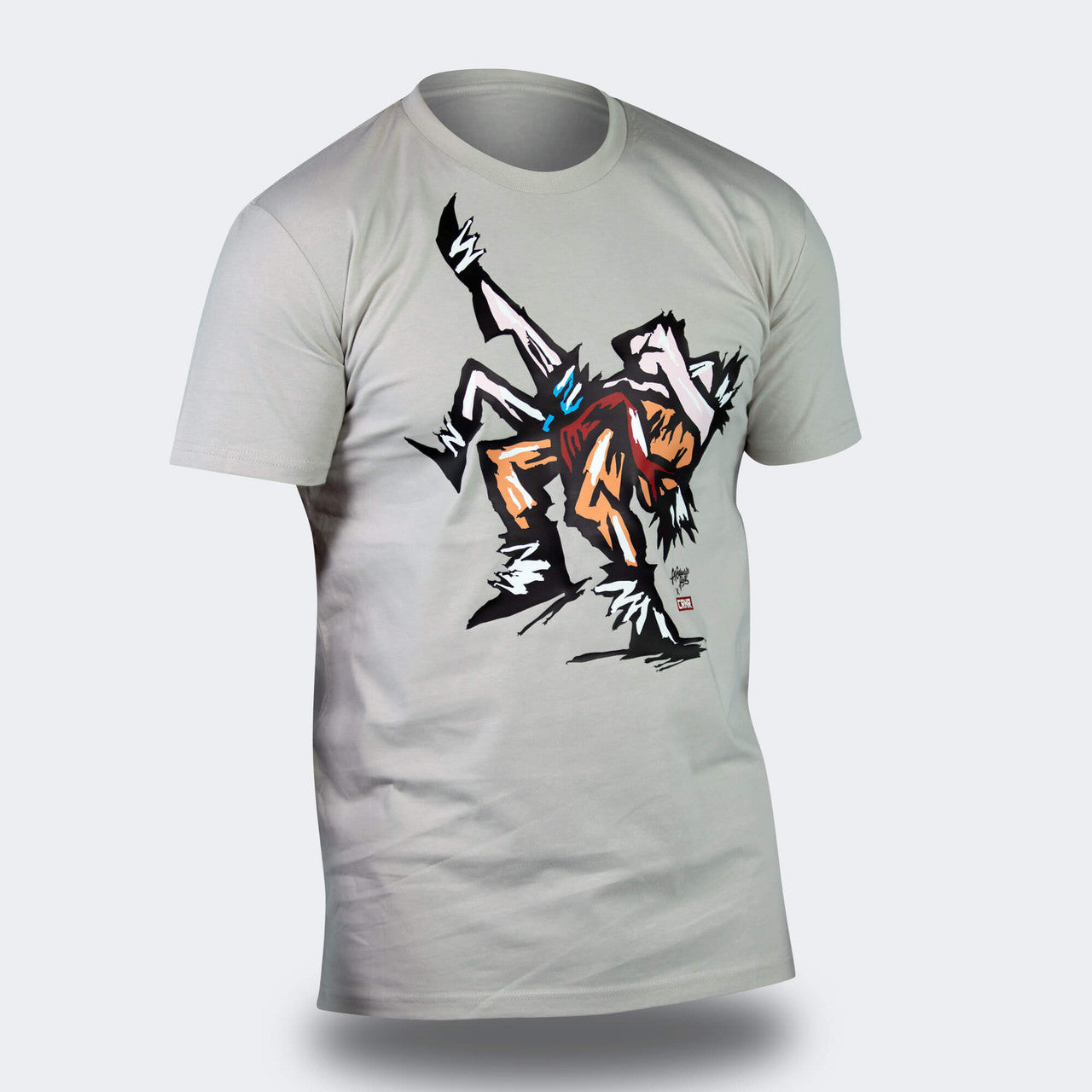 A.POP X CRNR SUPLEX | COMBAT CORNER
Designet gjennom ett lokalt samarbeidet med unge kunstnere i Wisconsin USA og Combat Corner. Lang beskrivelse på engelsk etterfølger. 
Introducing our latest collaboration with A.pop: The Premium Artistic Suplex T-Shirt. Elevate your wardrobe with a unique fusion of high-end fashion and captivating artistry. Designed to captivate the senses and appeal to the aficionados of both style and sport, this collection redefines what a t-shirt can be.
- Artistry Meets Athletics: Our Premium Artistic Suplex Series T-Shirts combine the dynamic world of wrestling with the finesse of art. Crafted in collaboration with the renowned A.pop, each t-shirt showcases a breathtaking artistic depiction of a suplex maneuver, capturing the essence of the sport's power and precision.
- Unparalleled Quality: Meticulously crafted from the finest materials, our t-shirts offer an unparalleled level of comfort and durability. The premium fabric blend ensures a soft, luxurious feel against your skin, while also maintaining its shape and color wash after wash.
- Limited Edition: Each t-shirt in the Premium Artistic Suplex Series is a limited edition masterpiece. We take pride in offering you a truly unique and exclusive garment that showcases your individuality and discerning taste.
- Versatile Style: Whether you're a wrestling enthusiast or simply appreciate remarkable art, these t-shirts seamlessly blend into any wardrobe. Dress them up with a blazer for a trendy, artistic look, or wear them casually to display your passion for both sports and creativity.
- A.pop Collaboration: A.pop is known for their ability to bridge the gap between art and pop culture, and this collaboration is no exception. The mastery they bring to the canvas translates effortlessly to these t-shirts, creating a wearable work of art that sparks conversations and turns heads.
- Perfect Gift: Searching for a one-of-a-kind gift for the sports and art aficionado in your life? Look no further. The Premium Artistic Suplex Series T-Shirts make for an unforgettable and thoughtful present that will be cherished for years to come.
Join us in celebrating the intersection of athleticism and artistry with the Premium Artistic Suplex Series T-Shirts, a limited edition collection that defines a new era of style and self-expression. Embrace the power of the suplex and wear it proudly – order yours today and make a statement that's as bold as your passions.